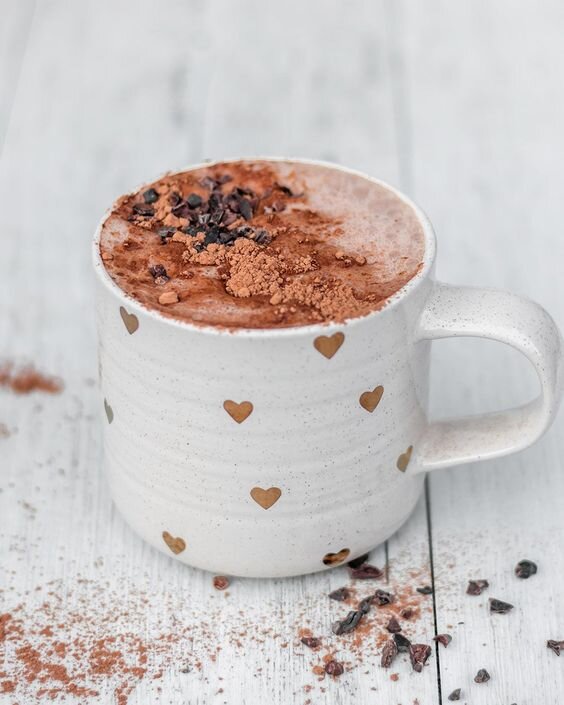 Ingredients
1 tsp cacao
1/2 tsp maca (optional, for hormone health, quality is VERY Important w maca)
1 tbsp collagen
Natural sweetener of choice I use a few drops of @nirvanahealthproducts stevia
1 tsp @melrosehealth essential REDS for some antioxidant power
Plant based milk of choice I used @almomilk

Method
Blend ingredients together and enjoy! Bc of the collagen this mix is best blended as otherwise the collagen will be lumpy.

Do you like healthy hot choccie?