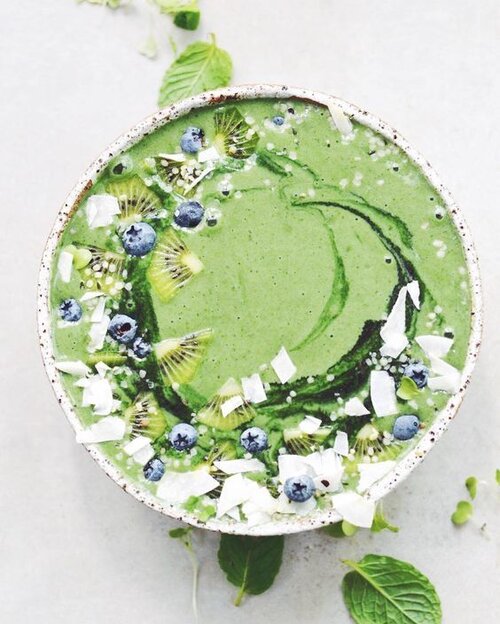 Ingredients
1/2 frozen banana
1 tsp @melrosehealth essential greens
1 handful organic spinach (spinach is dirty dozen top laden pesticide veg so it's worth the $ to buy organic)
1 serve protein powder (I use @paleoproproducts vanilla)
1 serve collagen (I use @greatlakescollagen)
1/2 avocado
Method
Blend and enjoy! YUMMO!
Image sourced from Pinterest.